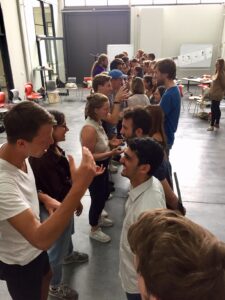 WITH WHOM: Climate-KIC Journey & TU Berlin
WHAT: developed and facilitated a workshop for 40 international students attending Climate-KIC's summer school on system innovation. The workshop was about 'How to find your impact driven career path'.
SO WHAT: within the complexity of the climate crisis and the required transformations, gaining support to find the own impact-path is of great help and not yet done with sufficient depth. 
WHEN: August 2019, Berlin