"Who am I?" That's such a big question! A mystery sitting in each of us. I keep trying to catch it's answer, but in the moment I think I've got it, it sleeps away again. I like the image of being "a dynamic knot of awareness in a fluid environment of which I only perceive a minuscule fraction" or of being "the result of all interactions I had and have with the world". But actually, even if keep peeling layers of beliefs away, I really don't know. 
Nevertheless, below I summarised some of the things I've done in a short 'official bio' to provide you with a grasp of the outer dimension of my life. I phrased it in a way highlighting a shiny image of me – as we often do. It is a tiny fraction of who I am.
The events that shaped me the most, are challenges, ups and downs, which forced me to evolve and transform, keep learning, and adapt. I share with you a few snapshots of such transformative moments so that you can perceive some landmarks of my inner dimension. 
I would love these snapshots to serve as an invitation for you, to get in touch and share with me a few experiences that marked your path, who you are becoming, and the questions you are "walking with" at the moment. 
Majka Baur hosts spaces of inner-outer transformation with purpose-driven people and organisations. Through personal coaching, group facilitation and integral consulting Majka invites people to experience and embody properties of emergent regenerative cultures.
Majka collaborates with organisations like scaling4good, where, as an impact and behaviour change expert, she consults organisations and co-creates projects like the book "A Changemaker's Guide to Designing for Behaviour Change".
Before her year long training as an integrative-systemic coach Majka co-founded the social business WeAct, an award-winning ETH spin-off with the objective of engaging employees, citizens and students for sustainability through team challenges on a gamified platform. At WeAct she gained precious entrepreneurial experience in management, fundraising, product development, marketing, B2B business development and impact evaluation.
Majka holds a Master degree from the Swiss Federal Institute of Technology (ETHZ) in environmental sciences with a specialisation in human-environmental systems and speaks 7 languages.
More details: LinkedIn
Snapshots of transformative moments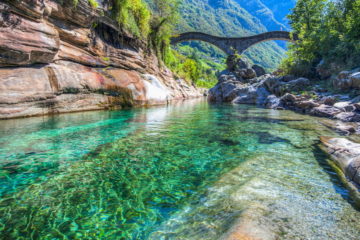 I was born in Switzerland from a Polish German teacher and a Swiss-german "hippy artist". As my parents divorced early on, I grew up with my mom and my sister in Ticino, the Italian speaking region of Switzerland. Since I can remember I loved the beautiful nature I grew up in. Nature gave me strength in difficult situations, like the many times my mom was hospitalised due to her bipolar depression.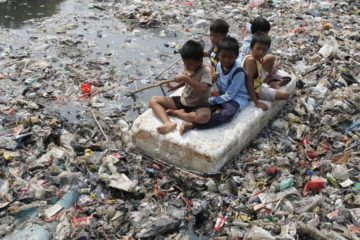 Trying to make a difference
I deepened my knowledge about the natural and human systems during my travels and studies as an environmental scientist and engineer at EPFL & ETHZ. Especially during the exchange year I spent in India, I felt frustrated from witnessing environmental damages caused by human activities and the passivity of so many people. This motivated me to initiate a student association called 'WeAct', while finishing my studies.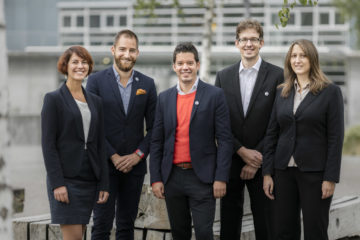 Being a social entrepreneur
WeAct quickly grew from a project into a startup. I went through the thrilling process of, from an idea, founding and growing a social business together with a team. We were proud to have reached over 15'000 participants with our gamified sustainability engagement programs while working with some of the largest Swiss employers.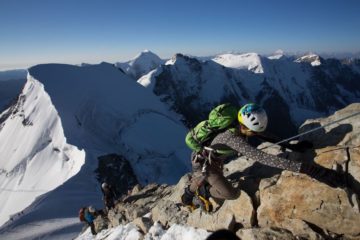 While navigating through the uncertainties of building a start-up both my parents got ill. My weeks were filled with business calls and hospital visits, while during weekends I recharged my batteries in nature on hiking, mountaineering and snow-tour trips with friends. I was constantly at the edge: either on a mountain ridge or almost drowning in work-tasks.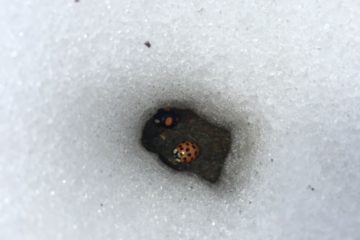 Just trying harder doesn't work
Without taking time for resting I increasingly became disconnected from my emotions and body, twice I almost had a burnout. It was during a calm Christmas break that I realised that I had lost the passion for my work and my own social enterprise. "Trying harder to reach a bigger impact" did not make sense anymore. Working myself to death to have a positive impact in the World, did not feel right. I decided to leave WeAct.
Deciding to leave WeAct was a difficult decision: I did not want to let my team down, did not know what else I wanted to do and had few savings on the side. Luckily I was blessed by the support of a personal coach who helped me in those tumultuous times. When in 2017 I set off for a sabbatical year, I spent plenty of time kitesurfing, meeting new people and living as a digital nomad. That's how I found myself and my joy for life again.
However in the same year my dad was diagnosed with a terminal cancer. I was very close to him until he passed away. It was a both painful and wonderful experience, during which I got to know him much better and learned from the wisdom of his "old soul". The spirit became a new dimension I started exploring in my search for an authentic, integrated way of living in which meaningful service, joy and feeling safe are all present.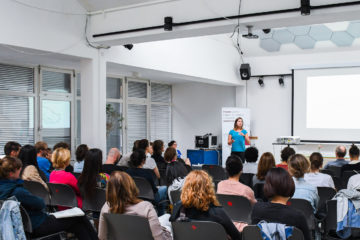 Love took me to Berlin, where I started a new life chapter with my partner. While writing "A Changemaker's Guide to Designing for Behaviour Change" with scaling4good and training as a systemic-integrative coach, I was paving my way to work as a freelancer. My empty bank account though pushed me to take a few detours in order to finance my life. While working in a smoothie-bar I learned many delicious recipes and let go of prejudices and old roles I identified with.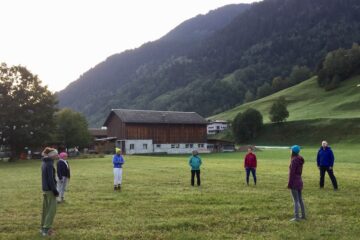 Transformations start from within
The unexplainable pains I got on my foot while working in the coffeshop took me on another learning loop. My body forced and taught me to stop and listen more carefully. I realized that I felt stuck and had taken a victim attitude. I started working on developing a mindset grounded in trust, practiced mediation and yoga, and set clear intentions. It took patience and as I let go of expectations, the inner change brought outer change: my pains disappeared and I got some great opportunities for consulting projects.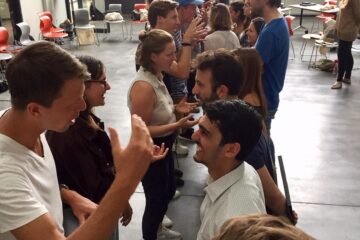 Jointly exploring regenerative cultures
Through these manifold life experiences I got passionate about practicing and sharing a way of being and doing integrating wisdoms emerging from our connections with nature, the body, emotions, the mind, the spirit. Being together with a group of people being fully present in their own bodies and aware of the group, showed me what a regenerative culture can look and feel like. Such experiences motivate me to co-create and co-host many more encounters in which similar qualities can be experienced.