Vision in Nature 3-Days Retreat
21-23 September 2018, Swiss Alps
For seekers of professional & life changes
This retreat is for everybody feeling stuck, uncertain or lacking clarity in their professionally – but not only – life. It is for people that want to take a break from their "normality", have time to zoom out, learn about oneself and identify and plan concrete actions.
Connect to the power of your life vision & nature
During this 3 inspiring and energising days in nature we will lead you through a journey at the end of which you will have a clear vision and concrete next steps in your "backpack".
You will:



Uncover your gifts, skills and strengths​

Connect to your vision of a fulfilling life
Uncover your gifts, skills and strengths

Plan, commit andtake the next step
A journey into the future, the past & yourself
Together we will embark into a journey into a future, in which you are living your best life. By connecting to your creativity, intuition, feelings and the mind you will discover new pieces of your life vision. We will travel into your past, reflect on your hits and flops, discover your strengths and driving forces. You will let go ways of looking at life that hold you back unnecessarily. By jumping into the near future, you will uncover your milestones and next steps. Together we will uncover doubts and fears appearing along the path. You will get home energised with a shiny inner-compass pointing towards your life vision, and clear next steps. 
WHY IS THIS RETREAT SPECIAL
Jointly tapping into the knowledge of the heart, body and mind
We combine coaching methods with a nurturing and energising wholistic approach. We provide you a space to listen and feel to the knowledge in ourself, connect to companions of the journey and the force of the surrounding nature.

Clear mind
professionally lead coaching

Being in nature
in the Swiss alps

Inspiring people
from our networks of change drivers

Nurturing food
delicious plant based meals

Active body
feeling alive by hiking, dancing, yoga, etc.

Simple living
in a mountain hut
Swiss Alps, 21-23.11.2018, 600EUR
Location: Depending on the number of participants we will organise the retreat in a different location – but for sure at a very nice place in the Swiss Alps, about 2hours train ride from Zürich.
Start: Friday 21 September 2018 14h with an easy joint hike up to the hut
End: Sunday 23 September 2018 14h descent
Participants: 6 till max. 12
Cost: 600 EUR
Included: The price of the retreat includes the accommodation, food and seminar costs. You will have to organize the travel to the location by yourself.
We hold the space for your journey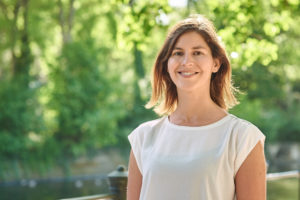 Majka Baur - Coach & Organiser​
Majka
is passionate about supporting people to find their own way to feel truly happy and serve the world. She is a social entrepreneur working to ignite and accelerate transformations at an individual and organisational level. Majka's activities included co-founding and leading the social business
WeAct
AG, writing the book
Guide to Designing for Behaviour Change 
and coaching individuals to realize their boldest dreams. Majka believes that nature is a great teacher and loves to spend time kitesurfing & mountaineering.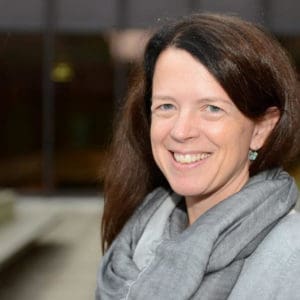 Katrin Hauser - Coach & Organiser
Katrin Hauser is always driven by her fascination for development of people and societies. She has 20 years experience as a project and team leader in private industry and international organisations. With her own company Odonata, Katrin works as a senior advisor for sustainability and innovation and is coaching teams and individuals who want to impact their future. She is president of scaling4good and board member of legacy17. She loves to be active in the mountains, where she finds time to reflect and to write novels.
Closed - but get in touch for new events in 2019