guiding wild personal development journeys
Life Coach in Berlin& Online Worldwide
guiding wild personal development journeys
Life Coach in Berlin & Online Worldwide
What shape waits in the seed of you to grow and spread its branches against a future sky?
David Whyte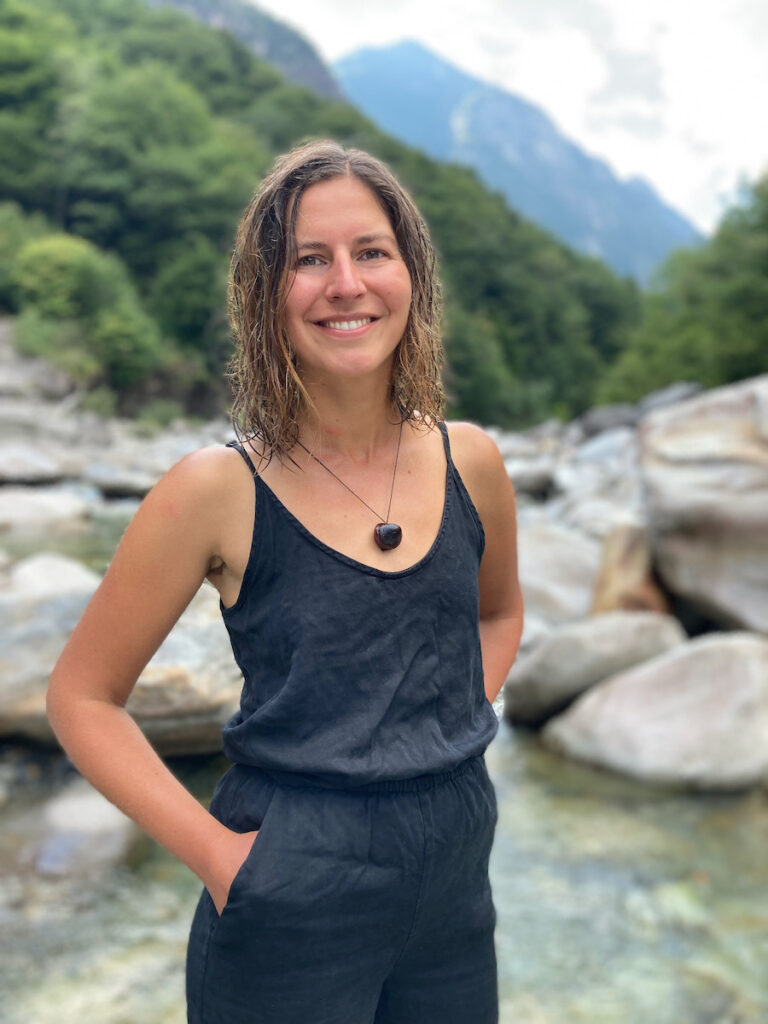 A life in which we feel whole and at peace with all of our facets is a life worth living. Is that what you seek?
I guide clients on personal development journeys during which they explore the wild – natural, lively, instinctive, whole, feminine and masculine – origin of their being. We (re)discover how love, joy, anger and grief make up the compass that leads us to a life which flows like a dancing river and one we can call our own.
Learn more about who I am and the experiences that shaped me…
Are you ready to embrace your wild journey?
Offering Life Coaching in Berlin and Online


Do you feel unsatisfied despite your achievements in life?
Are your days feeling flat and the juiciness of life is gone?
You have a desire to drop everything and wander freely?
Frustration, dissatisfaction and depression can be callings for a wild personal development journey leading to your authentic self and the life you are meant to live.
Find out how I can support you…


Is a dear one experiencing an illness and do you struggle to support them?
Is a loved one dying or recently died?
Resource yourself in the midst of the storm, when the veil between life and death thins. I believe that only by taking care of yourself and your experience can you support your loved ones.

Do you feel overwhelmed by your present work-life situation?
Are you always "on" and don't know how to get off the "hamster wheel"?
Stop, take a breath and slow down. Come back to your body and your inner clarity. I can support you in a step-by-step process to walk your own path.
Wholeness journeys - Workshops & Trainings
Events overview & calendar
I co-facilitate and design experiences during which participants learn to access and express different facets of who they are, and relate authentically to themselves, others and the creatures inhabiting the ecosystems we are part of.
The skills participants gain contribute to building the foundation from which they can embark on their soul journey, towards the inner depths where the melody of the purpose written on one's heart can be heared.
Have a look at the formats I offer and upcoming dates…
Authentic Relating is a powerful communication practice that allows one to have enriching relationships that are real, honest and transparent. It enables people to welcome everything, and transforms conflict into opportunity for deeper connection.
Authentic relating combines cutting edge research into the science of relationships with the timeless tenets of ancient wisdom. It offers an integrated set of skills and tools that are easy to learn and apply in everyday life, with everyone we encounter.
Curious? Learn more about this potent practice and our workshops.
A threshold walk, or medicine walk, is a practice through which people deepen their relationship with nature and with themselves, gain insights surfacing from their subconscious, and experience a sense of belonging to a community of peers.
Wandering by oneself in nature through threshold walks, is an ancient, simple and powerful practice which can be done in wild environments as well as in city parks. All physical ability levels are welcome.
I offer seasonal threshold walks close to Berlin as well as Online.
Stay in touch with me, join the Humanletter
In the way I live and work, there are fluid boundaries between friends, clients, coachees, collaborators, and business partners.
So I wondered, how can I stay in touch with the inspiring wonderful people I meet on my path? And how can I wholeheartedly share what moves me, what I'm learning and invite others to join and collaborate, too?
The Humanletter is my experiment on how to answer these two questions. By joining the list you will receive mail from me 2-4 times a year. I would love for it to be an invitation for a two sided conversation. 🙂